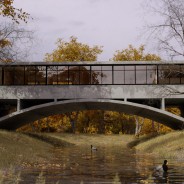 Architect: Amancio Williams
Location: Barrio Pinos de Anchorena, Mar del plata, Buenos Aires, Argentina
Constructed: 1943-1945
Considered one of the masterpieces of modern architecture, sadly it was destroyed by a fire and only a ruined shell remains today.
One of my all time favorites, a model that I render over and again just for the pleasure.
Modeled with Sketchup, rendered with Vue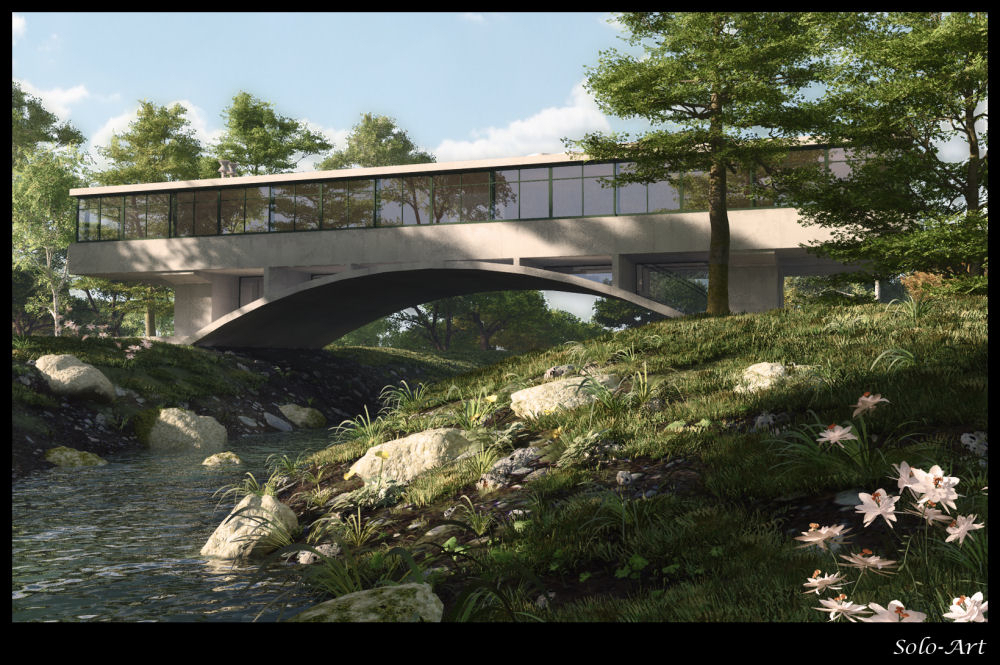 I have just redone this render using Thea render, given it an autumn look.